Report Back – Bonnie Morse

Hungry for respectful collaboration and productive initiatives
Bonnie Morse
Reflecting on the gathering at Marconi, I was most struck by the fluid conversations occurring between people of such diverse backgrounds and experiences. That was something I don't often see at bee meetings and conferences. It reinforced that we have more in common than not and have much to gain by supporting mutual interests and goals. Despite the divisive rhetoric of a minority which skews the reality of the majority, the chasm between commercial beekeepers and small scale / hobbyists is not so great. By cooperating and sharing the strengths of individuals within each group, the beekeeping community as a whole could create a powerful alliance that would support our pollinators, our food system, and those who depend on that system to raise their families. The values of rural and urban people are not so different, even if the day–to-day activities and routines in different areas are.
Given the enthusiasm of participants, leaders, volunteers and the general public for ideas generated, it is clear that people are hungry for respectful collaboration and productive initiatives. If all involved carry that back to their communities and make one change to keep the momentum going and encouraging others to do the same, we can all contribute to meaningful and necessary change at this critical time in history as the activities of an expanding population increasingly impact the environment of the planet which supports us.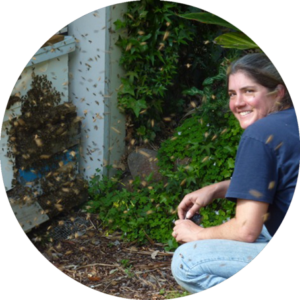 These challenges will not be solved in the isolation of the world of academia or alone in the farming communities or through government regulation. They are problems that need to be addressed by anyone consuming our planetary resources. In other words, everyone. And while it is easy to remain comfortably within the confines of our work and social groups, the problems which confront us will not be solved by an individual or individual group, but require the cooperation of as many engaged parties as possible.
Now how to keep the momentum building for that collaboration is what remains to be seen….