Honeybee Democracy: Thomas D. Seeley: Books
"Honeybee Democracy" by Tom Seeley

Editor's note: "Thomas Seeley is a beekeepers beekeeper. He's the beek of beeks! And he knows bees like no other. We're excited that he'll be one of our panel of experts at this year's Bee Audacious conference and we hope you'll make the most of the opportunity by doing your homework. This book is essential reading for those who hope to apply bee social science to people social science. The bees get along and collaborate better than any species. We have a lot to learn from them. Grab your copy and bring it to the conference – and the Report Back! Thomas and all the other authors will be on hand to sign your copy and answer your questions." – Bonnie

Honeybees make decisions collectively–and democratically. Every year, faced with the life-or-death problem of choosing and traveling to a new home, honeybees stake everything on a process that includes collective fact-finding, vigorous debate, and consensus building. In fact, as world-renowned animal behaviorist Thomas Seeley reveals, these incredible insects have much to teach us when it comes to collective wisdom and effective decision making. A remarkable and richly illustrated account of scientific discovery, Honeybee Democracy brings together, for the first time, decades of Seeley's pioneering research to tell the amazing story of house hunting and democratic debate among the honeybees.

In the late spring and early summer, as a bee colony becomes overcrowded, a third of the hive stays behind and rears a new queen, while a swarm of thousands departs with the old queen to produce a daughter colony. Seeley describes how these bees evaluate potential nest sites, advertise their discoveries to one another, engage in open deliberation, choose a final site, and navigate together–as a swirling cloud of bees–to their new home. Seeley investigates how evolution has honed the decision-making methods of honeybees over millions of years, and he considers similarities between the ways that bee swarms and primate brains process information. He concludes that what works well for bees can also work well for people: any decision-making group should consist of individuals with shared interests and mutual respect, a leader's influence should be minimized, debate should be relied upon, diverse solutions should be sought, and the majority should be counted on for a dependable resolution.

An impressive exploration of animal behavior, Honeybee Democracy shows that decision-making groups, whether honeybee or human, can be smarter than even the smartest individuals in them.

Buy Honeybee Democracy on Amazon.com ✓ FREE SHIPPING on qualified orders
Bring your copy to the Public Panel and Report Back from the BEE AUDACIOUS INVITATIONAL CONFERENCE – WEDNESDAY, DECEMBER 14th, 2016 – 7p to 9p to meet the author, Thomas Seeley, and have him sign your book personally. Tickets available here.
About Thomas Seeley: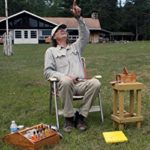 Biography
Thomas D. Seeley is the Horace White Professor in Biology in the Department of Neurobiology and Behavior at Cornell University, where he teaches courses in animal behavior and does research on the behavior, social life, and ecology of honey bees.
He grew up in Ithaca, New York. He began keeping and studying bees while a high school student, when he brought home a swarm of bees in a wooden box. He went away to college at Dartmouth in 1970, but he returned to Ithaca each summer to work at the Dyce Laboratory for Honey Bee Studies at Cornell University, where he learned the craft of beekeeping and began probing the inner workings of the honey bee colony. Thoroughly intrigued by the smooth functioning of bee colonies, he went on to graduate school at Harvard University where he studied under two ant men (Drs. Bert Hölldobler and Edward O. Wilson), began his research on bees in earnest, and earned his Ph.D. in 1978. After teaching at Yale for six years, he worked his way home to Ithaca/Cornell in 1986, where he has been ever since. In recognition of his scientific work, he has received the Senior Scientist Prize of the Alexander von Humboldt Foundation, been awarded a Guggenheim Fellowship, and been elected a Fellow of the American Academy of Arts and Sciences.
His research focuses on the behavior, social life, and ecology of honey bees and has been summarized in four books: Honeybee Ecology (1985, Princeton), The Wisdom of the Hive (1995, Harvard), Honeybee Democracy (2010, Princeton), and Following the Wild Bees (2016, Princeton).