Gratitude for those who make it possible!
The people and organizations below make the Bee Audacious Conference and the Bee Audacious Public Panel & Report Back possible.
We are deeply grateful for the generous support of all who are inspired by this inaugural thought-provoking gathering that explored the critical social, economic, and environmental issues that are impacting the survival of bees and pollinators.

Donate Now!
> Donate Right Now << to support the Bees and Pollinators, click here. (This will take you to Planetwork's Donation form – Planetwork is our fiscal sponsor. Please note that you'd like your donation to be designated to Bee Audacious.  Planetwork NGO Inc is a CA 501(c)3. All donations are tax deductible to the full extent allowable by law. IRS form 990 is available upon request.)
The conference just concluded and action plans will be coming together, but wherever we go, it will require funding to get it off the ground.  Already, funds are needed process the interviews of conference participants as plans for a full length documentary are taking shape.  The film is intended  to amplify  the message that beekeepers around the world are sharing in their communities on ways that everyone can help bees.  We're looking for 200,000 people to each invest a $1 toward the education of the next wave of environmentally conscious individuals.
DONATE via Network for Good
Become a Sponsor!
Become a sponsoring organization.
Click here for our sponsorship form.
Click here to email us if you have specific questions about sponsorship.
For more information on how you can help, please email us.
Wear Your Support!
Show your support with a Bee Audacious t-shirt! Get yours at Zazzle.com.
Our Supporters:

Major Supporter

Community Partners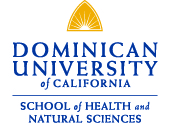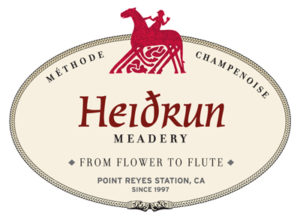 Richard and Karen Hyde
David Peterson
Sam and Sheila Schmidt
Thomas Seeley
Skip and Ellie Smith
Friends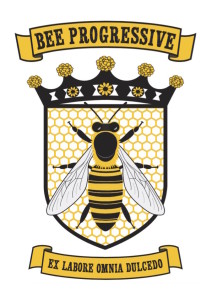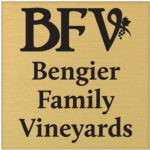 Robyne Brooks
Joel Comer
Bonnie and Gary Morse
Bernie Naiman
Bees
Andrew Burge and Caitie Smith
Steve Coghlan
Fairfax Backyard Farmer
Golden Coast Mead
Hog Island Oyster Co.
AJ & Diane Kallet
Long Point Honey Co.
Marin ACE
Mill Valley Market
Susan & Tom Monahan
Point Reyes Farmstead Cheese Co.
Judean & Marvin Schmidt
Shreyas & Aarti Shaw
Mr. & Mrs. Richard Sikorski
Rob Slaymaker
A special thanks to the volunteers making it all happen:
PLANNING: Linda Albion, Branden Barber, Peggy Beckett, Richard Hyde, Catherine Jasan, Bonnie Morse, Gary Morse, David Peterson, Joan Roth, Diana Sammataro, Skip Smith, Anna Taylor Gravely and Barbara Yaeger
CONFERENCE, PANEL DISCUSSION & HOPITALITY:  Marty Albion, Jennifer Berry, Brian Buxton, Lauren Cheong, Carla Culbertson, Jim & Judy Dowling, Scott Greenberg, Karen Hyde, Nickie Irvine, Kristin Jensen, Julie & Russ Keil, Lisa Lavrisha, Tuppy & Alex Lawson, Uting Lee, Mary Nordquist, Connie Pelissero, Mary Rathbun, Jeff Roth, Sierra Salin,  Jody Timms, Julie Pritchard Wright, and Marina Wright

Subscribe for Bee Audacious News